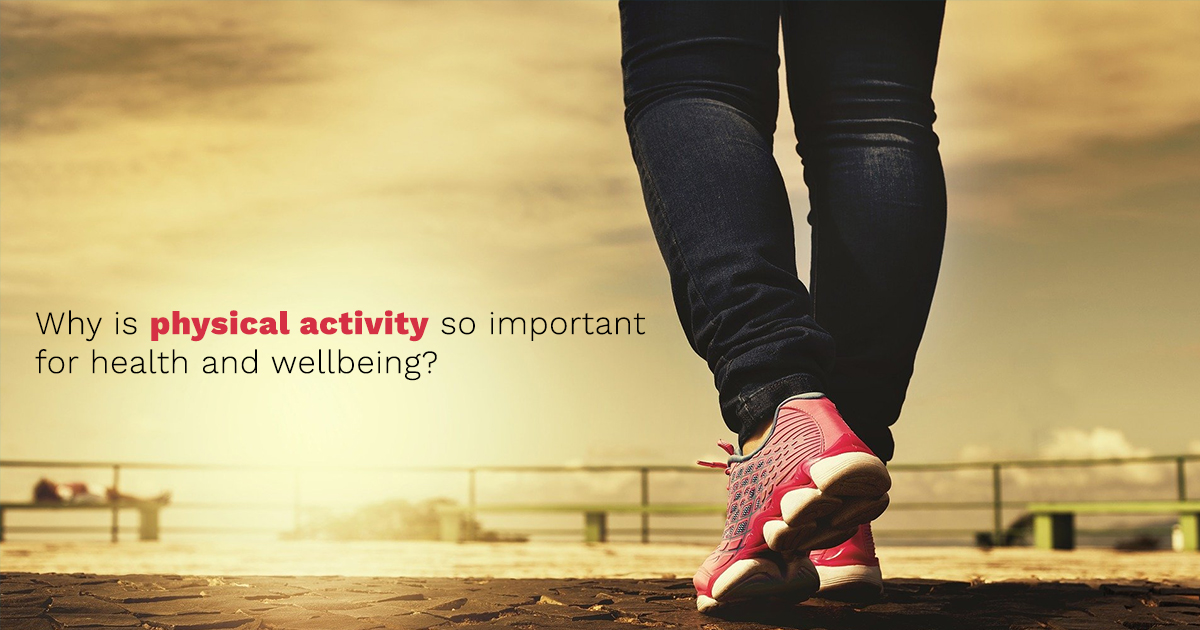 Why physical activity so important for health and wellbeing?
Physical activity offers a bunch of health benefits. Read this article with compassion and you'll get to know why physical fitness important to boost up your health.
An 'active body' is one of the best ways to stay healthy and it improves your overall well being as well. With regular exercise, you can feel better, look better and even live better.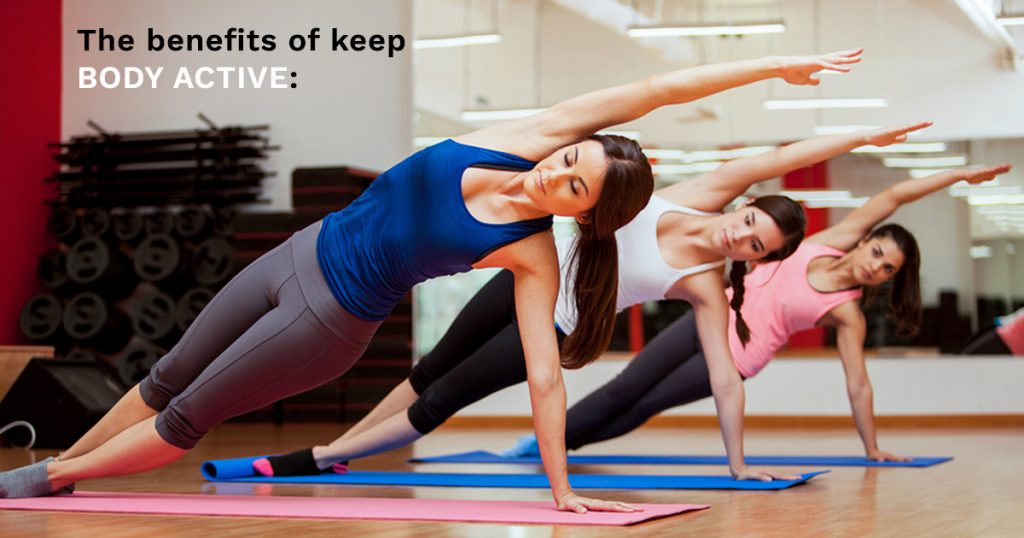 The benefits of keep body active:
• Improve blood flow
• Keep your weight under control
• Maintain blood pressure
• Balance cholesterol level
• Enhance your body stamina
Sitting is dangerous
Yes, this is so true!! Sitting is a dangerous job for human beings. Nowadays, we're more engaged in sitting jobs. As you can see in the IT sector – you need to focus on a laptop without blinking your eyes and its feasible by doing a sitting job only and at the end of the day, it hurts your body by giving you back pain, neck pain or muscle pain in various parts of your body.
Therefore, lack of physical activity can lead the risks of:
Stress, anxiety and depression
Giving birth to internal health issues
Gaining weight
Improper diet plan
Poor digestive system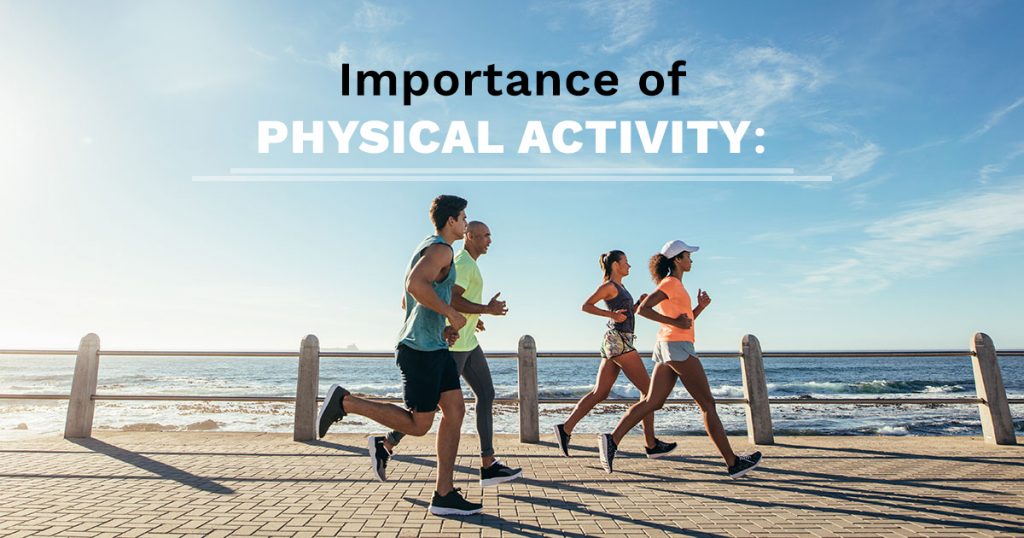 Importance of physical activity:
Long term benefits you can earn with physical exercises. You're active means you're physically fit and your immune system is not prone to any kind of infection. Exercise will help you to burn extra calories of your body that's being stored because of eating throughout the day. Healthy lifestyle chart you can design at any stage of your life.
Give health benefit to your children by putting them on the track of exercise as it helps them to grow their mental health.
Why is it important to exercise?
There is no book that has been written on bad effects of exercise because it's not the rule of your body or nature even.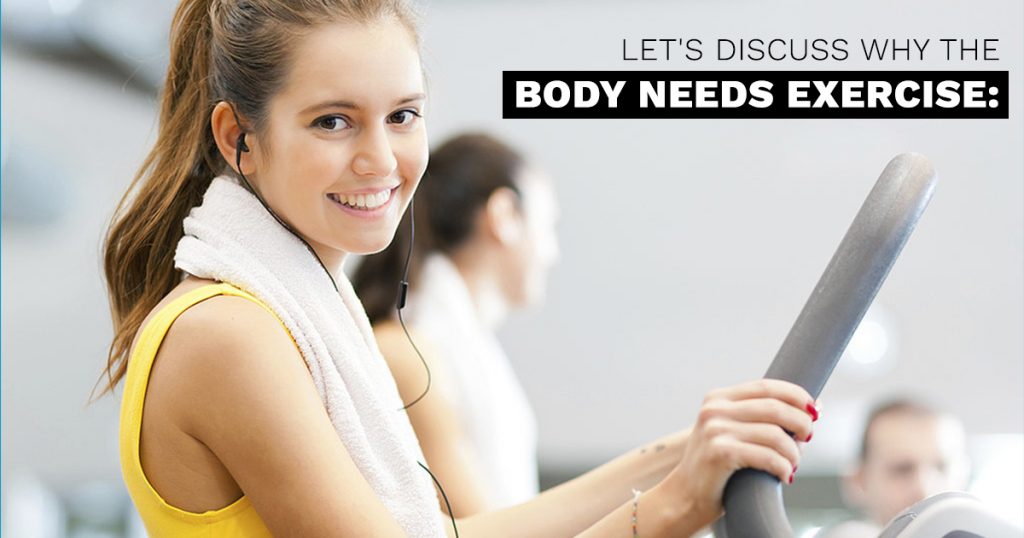 Let's discuss why the body needs exercise:
Mood swing
Take the stress of work and domestic problems over your head is human nature. Put your one step into physical activities and relieve your stress, anxiety, anger and depression. Its a natural mood lifter pill without any side effects. By spending 15 to 20 minutes on the physical activity you'll realize a positive vibe is ruling over your body. Gradually, it becomes your habit and part of your lifestyle.
Say no to medicine
This is the biggest Benefits of physical activity. Usually, children to the older age group are prone to minor and major diseases but once they start doing exercise they'll notice they can live or balance their body without any pill. With physical activity, you can say NO to all the disease. For instance, you're suffering from high blood pressure and you have to take a regular tablet to balance your B.P, try to spend half hour on physical activity, you would say; "I don't need any medicine, my blood pressure is accurate."
Stay happy by keeping the doctor away.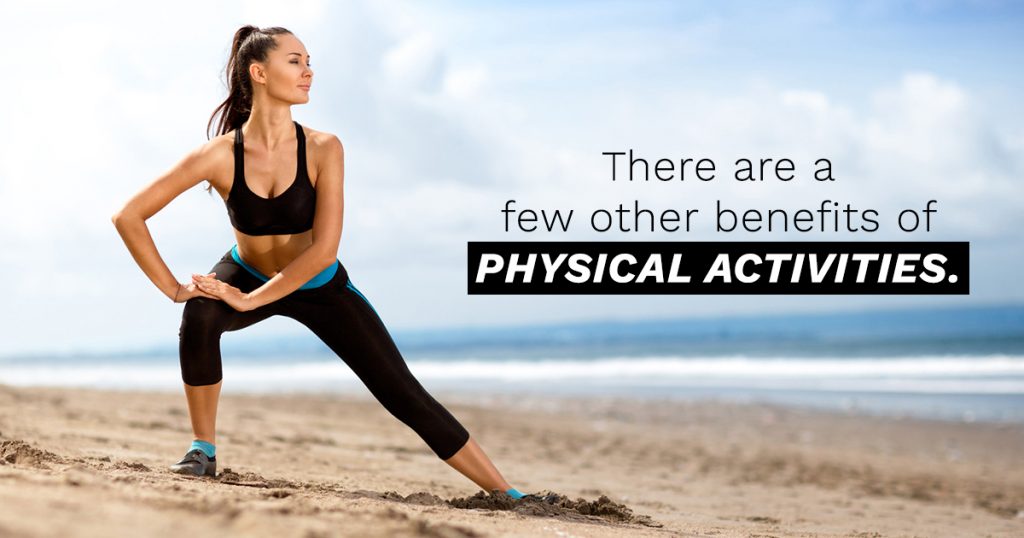 There are a few other benefits of physical activities.
Stronger muscles and bones
Active participation in all activities
Reduced risk of cancer, diabetes
Minimize heart problems
Improves self-confidence
The American Heart Association suggests, in every week you should spend at least 150 minutes on moderate intensity aerobic activities.