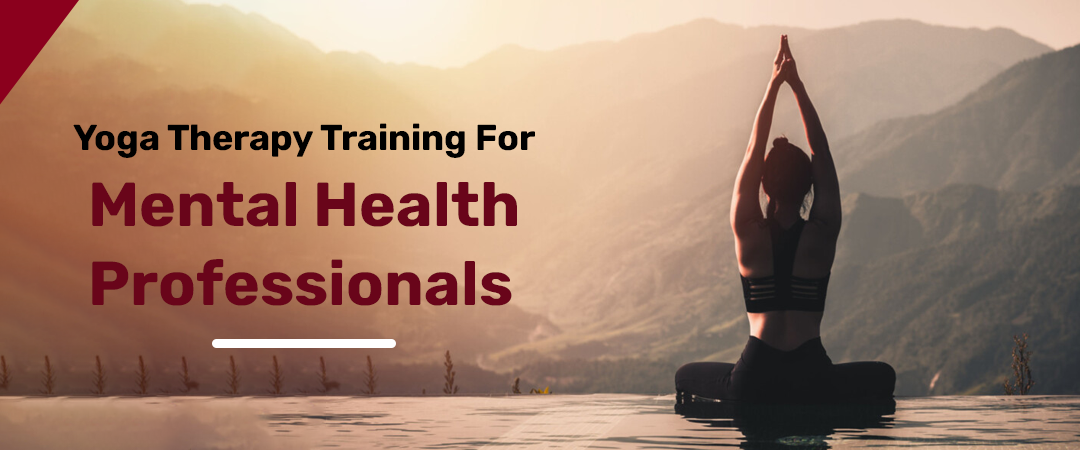 Yoga Therapy In Mental Health Care: A Guide For Professionals To Understand Its Effectiveness
One of the most common and dangerous diseases affecting people today is mental illness. It is estimated that more than 350 million individuals worldwide suffer from disorders like depression, anxiety, and so on. As a result, it makes them incapable of caring for themselves.
Therefore, yoga is one of several alternative and holistic medical practices that help people stay stress-free as well as healthy. Moreover, yoga therapy combines mental and physical disciplines that can balance the body's physical, mental, psychological, emotional, and spiritual well-being.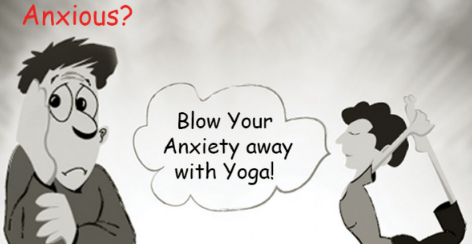 Well, no doubt yoga therapy is important as a contemporary pillar of support for both physical and mental health, but where did it originate from and why should we use it as a professional option? To clear all these doubts, we had a thorough conversation with a yoga expert regarding yoga therapy's importance and what kind of yoga therapy training for mental health professionals need. 
If you're interested in knowing this, let's dive into this post.
Usually, when most people think of therapy, they picture a person sitting on a couch and discussing their emotional problems with a psychiatrist. However, yoga therapy offers a different approach to this concept and makes use of additional strategies to manage both physical and mental health difficulties.
Yoga therapy uses meditation to encourage calmness and quiet the mind. It contains positions including pranayama, a type of breath control considered to relax the mind and silence distractions. It also includes postures that are useful in physical stretching and positions that enhance strength and flexibility. Therefore, it is beneficial to both mental and physical health.
What does the Research Say about Yoga and Mental Health?
According to research, yoga has numerous favorable impacts on mental health that dominate the effects of other low- to medium-impact physical activity, and these effects are most likely related to chemical changes occurring in the brain.
 Moreover, practicing yoga may give you the feeling that you just had a great, soothing drink! This can mirror the effect of anti-anxiety medications and alcohol. This discovery suggests that yoga can help "reset" your brain to a calmer, more collected state, giving you the stable mood you need to manage the stress you face every day.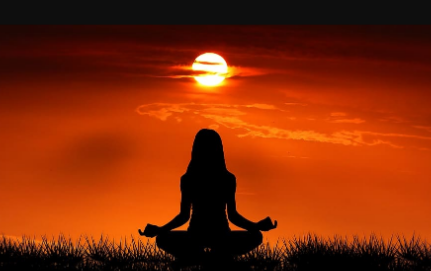 It has such a powerful impact on the human body that even some therapists and specialists have begun to prescribe it as a supplement to medicine, talk therapy, or both; in rare cases, it is even pursued as the only way of treatment, though this is normally not recommended for more serious diseases.
 A landmark 2007 study of depressed individuals who were taking antidepressant medication but were only in partial remission provided support for yoga as a complement to other methods of treatment.
What are the Benefits of Yoga Therapy in Mental Health Care?
It is believed that a person's being should be balanced in three ways: soul, mind, and emotions, as well as sentiments. However, when these three factors function in harmony, you can enjoy good mental health. As a result of these, the emotional mind is thought to possess the executive capacity of the brain. Moreover, it has an impact on all decision-making, thinking processes, memories, and current experiences. Similarly, the capacity to recognize, manage and properly utilize emotional energy is essential to one's happiness levels.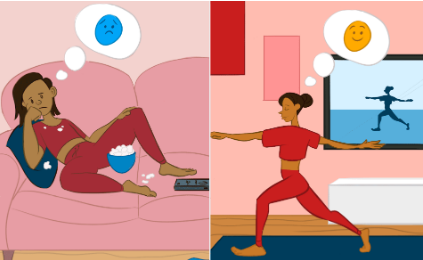 Yoga therapy affects people both psychologically and physically in a variety of ways. Below are some of its benefits.
Yoga techniques such as meditation can enhance brain function in regions involved in emotion regulation and executive skills such as planning and decision-making.                                                                                                                                                                              

Yoga meditation benefits the hippocampus of the brain and may make the brain more resistant to the symptoms of stress, anxiety, and post-traumatic stress.                                                                                           

                                                                                           

Sun salutations are among the beneficial treatment postures that may reduce stress and increase relaxation in individuals who are under a lot of psychological stress.                                                                                                                                                                                                                                         

Yoga meditation raises GABA levels throughout the nervous system, similar to antidepressant and anti-anxiety drugs.
It can help with back pain and arthritic discomfort.                                                                                                                                                             

Yoga may lessen the risk of cardiovascular disease, according to some studies.                                                                                                        

Yoga has been found to lower cortisol levels.                                                                                                                                                                                   

It has the potential to increase the levels of molecules that are important for reducing inflammation and improving blood vessel function.
6. Best Red Ginseng tea brand: CheongKwanJang
In the case of red Ginseng, CheongKwanJang is THE brand in Korea. They carry every kind of Red Ginseng extract powder, beverage and extract that you can think of.
There are massive CheongKwanJang stores in all duty-free zones in Korea. They're a fantastic keepsake for those who are over 40.
Ilhwa (ilhwa) also sells tea made from ginseng, but it's most well-known for its "McCol (maegkol)" that is soda made of barley. Talking about Korea, you must know the soju alcohol content , before you try that drink. I would drink it prior to the yaja (yaganjayulhagseub an optional study in the evening that wasn't as completely voluntary) at dinner time in high school.
They manufacture top-quality 100% pure Ginseng extract that you can add to hot water to boost your overall health.
A Yoga Therapist's Role in Mental Health Care
A yoga therapist assists people who want to enhance their mental and physical health via yoga practice. They work one-on-one or in groups with clients to develop a customized program that suits the individual's needs. Moreover, a therapist can help you in several ways, including
1.Improves Personal Growth
The yoga therapist will assess the individual's condition, abilities, and goals before formulating a plan. This method may contain asana (poses), pranayama (breathwork), meditation, or relaxation practices. They will be able to assist you in building skills such as not repeating patterns from the past or obsessing about unpleasant things, and instead focusing on constructive acts moving forward. As a result, it will have a long-term impact on your physical and emotional health.
Another advantage to consulting a yoga therapist is that they can advise you on how often you should practice, what type of yoga is best for you, and how to modify poses if required. If a client needs further help, they could also suggest that they work with a yoga teacher or class.
3.Helps to improve Posture & Flexibility
A yoga instructor knows the criteria for postures, breathing techniques, and meditation exercises. This helps them get the most out of their lessons. They can assist you in achieving inner peace and mindfulness in every moment by guiding you through body postures.
Important note- Before hiring a yoga therapist/Instructors make sure he has personal experience with yogic philosophy. Yoga teachers must be certified by attending training courses offered by approved organizations such as the American Council on Exercise (ACE) or the National Association for Fitness Certification (NAFC). Registered or licensed instructors may provide further training and knowledge.
Lastly, we can only affirm that yoga therapy is an extremely effective treatment for depression and other mental issues. Hence, believe in yourself, aim toward your ambitions, and accept yourself when you fail. These are the cornerstones to success in almost any effort, including a healthy and fulfilling yoga practice. 
However, if you work or wish to work as a yoga therapy instructor, you must first complete yoga therapy training to become a mental health professionals. Therefore, you can continue to expand your grasp of yoga while also growing personally. You'll complete an advanced yoga therapy program that will change your perspective on the human body.